Our occupational therapists treat a wide variety of clients recovering and dealing with physical accidents, brain injuries, strokes, long-covid, mental illness, and more. From simple in-home rehab to complex return to work planning, we are skilled and experienced in offering the highest quality rehab services with a commitment to care that is unmatched.
Love that feeling of getting stronger? Our personal trainers offer one-on-one sessions that focus on achieving your fitness goals.
We help you find practical solutions for your home safety equipment needs. Either for your elderly loved-one or for yourself, there is safety equipment that can prevent falls and improve independence for self-care.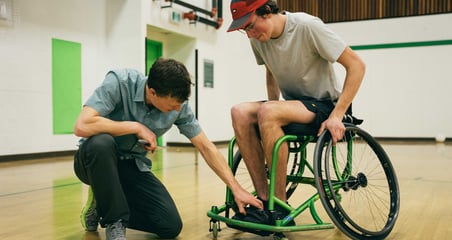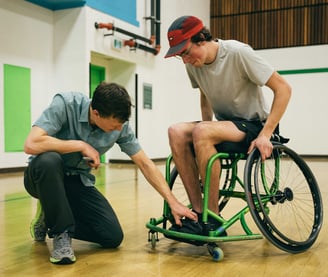 Concussion Rehab and Head Injury Recovery
Occupational therapy is commonly used to treat various head trauma injuries, which can be caused by whiplash, concussion, and any impact to the head. Some people recover quickly, while other people require additional support. Concussion rehab may include symptom management, cognitive rehab, and neuro-rehabilitation techniques. At Fraser River Rehab, we have specialized tools, training, and experience to offer you the best care and recovery from concussions and head injuries.
Fraser River Rehab has partnered with Creyos Brain Science to provide tools that we may use to assess your concussion and cognitive impact. Take a sample assessment here.
Fraser River Rehab offers client-centred, innovative, and empathetic therapy. Our Occupational Therapy services include post-concussion management, return to work planning, life-coaching, hospital discharge planning, wheelchair fitting, home modifications, long Covid recovery, aging-in-place solutions and paediatric care.
We seek to increase quality of life by bringing empathetic and expert rehabilitative solutions.

Honest interactions

Empathy through action

Wisdom in practice

To see people of all abilities and stages of life thriving in life's various occupations. To bring hope where hope has been lost.